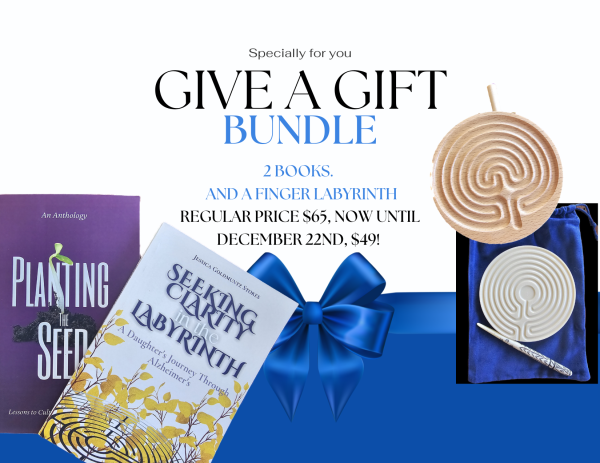 To take advantage of this offer, click here to email me and I will be happy to sign your books and ship them to you! 
ABOUT
Seeking Clarity
in the Labyrinth
This is a story of a family's journey as they navigated both Alzheimer's and Parkinson's diseases. After Phyllis passed away, Jessica realized her lessons and story would be a powerful guide for others. In addition to a heartfelt story of love, loss, joy and sorrow, readers will learn so much more!
This book is not for everyone. It is not all joyful. There are difficult and harsh, painful truths of the despair of Alzheimer's Disease. It is brutal and honest. This book is for those willing to explore honestly and accept the uphill journey of navigating the loss of a loved one with dementia.
Through the use of the Labyrinth as a tool of healing, this book helps explore ways to see and honor your loved one. It is a daughter's heartfelt journey and truthful 13-year exploration of transformation and acceptance.
Not only that, but this book also teaches you how to:
Understand the Labyrinth as a healing tool.
Learn about Palliative Care, Hospice Care, and Memory Care Facilities.
Find and accept the simple gifts life has to offer.
See and accept your loved ones on their journey.
Witness one family's tragic and hopeful acceptance of loss and love.
Seeking Clarity in the Labyrinth, A Daugther's Journey Through Alzheimer's is thoughtful, honest, uplifting, and tender. You will learn something. You will be touched, tenderly.
Uncover the intimate and courageous stories of remarkable women who have faced life's most challenging tests and emerged stronger, wiser, and more resilient.
In Planting The Seed: Lessons to Cultivate a Brighter Future, discover the power of storytelling that reveals the indomitable spirit of women who have endured the darkest valleys of infidelity, incarceration, injury, illness, and injustice. Through powerful and inspirational stories, you'll gain invaluable lessons in fortitude, courage, and the undeniable strength that resides within every woman. Finding hope and cultivating a better tomorrow, these stories ignite the human spirit.
Gain an intimate insight into the lives of remarkable women who have faced and conquered adversity
Ignite your spirit with powerful stories of hope, resilience, and courage
Discover the strength of the human soul and its capacity to transcend even the most formidable of obstacles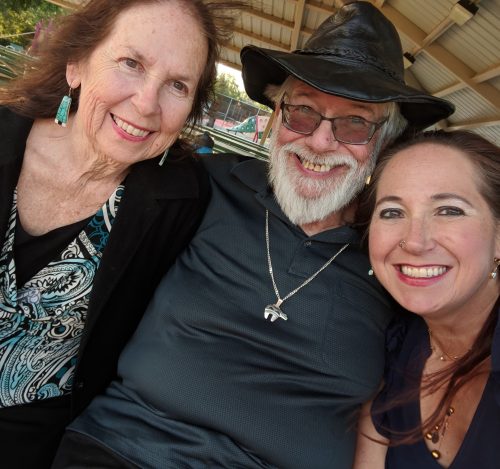 We often talk about the Alzheimer's journey, but Jessica's story is so much more. Her frank yet tender discussion of the brutality of the disease, that leaves so many caregivers adrift, is beautifully coupled with a fresh and hopeful perspective on how not to lose, but rather continue "to see..., to hear..., to honor..." this new version of our loved ones. What a powerful chronicle of a daughter's devotion. What an incredible gift to anyone striving to find a way forward after sorrows and regrets, and to rediscover joy in the world's gifts -- even the little ones.
~Ann Carter, Former head of Alzheimer's Association Colorado